In a world of mediocrity, Sunshield in form, function, and execution, has set itself apart from the masses.
A Sampling of Our Projects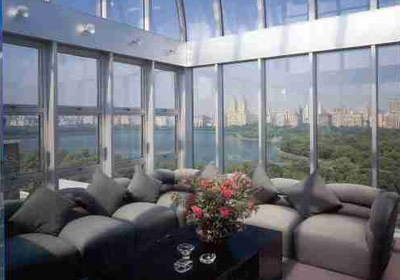 Designed by Architect Myron Goldfinger as a museum residence to showcase an exclusive art collection, our coating protects these works while preserving the feeling of the home and the outstanding water views.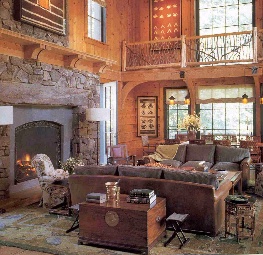 The main living area of this weekend retreat houses a collection of 17th & 19th Century Chinese artifacts and a pair of 1935 Francis Jourdain leather and oak armchairs. While they reside in a sun-filled environment, their beauty now remains preserved by Sunshield's protective process.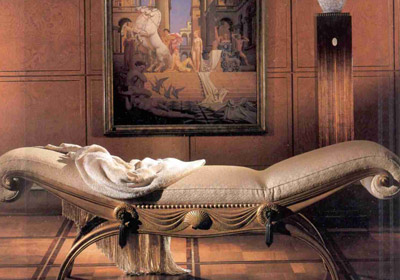 Featured in Architectural Digest, this residence enjoys a breathtaking vista of Central Park. Not wanting to close off the view with ordinary window treatments, Sunshield offered the definitive solution to the protective concerns of this client.
This extraordinary residence contained all the ingredients necessary for interior destruction: excessive heat, light, and ultraviolet infiltration. Sunshield met the challenge with its technologically advanced capabilities and emerged victorious.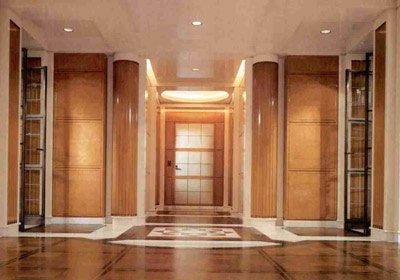 Burl olive ash wall panels inlaid with bronze and French walnut floors with African rosewood insets define this grand entrance. These precious materials will realize a far greater life expectancy as the daylight that falls upon them has been safely filtered by Sunshield.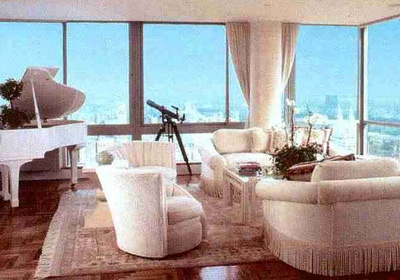 Panoramic views are "magical". Sunshield's expertise made dangerous ultra-violet radiation "disappear". While a guest of Regis Philbin, singer and artist, Tony Bennett painted a work on canvas of their spectacular view through Sunshield's protective coating!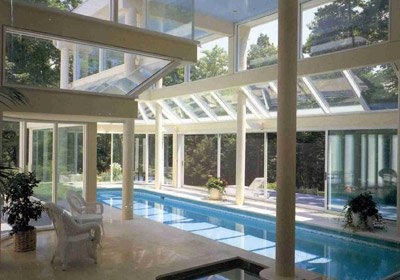 While an indoor pool creates an exquisite statement, the combination of chlorine and ultraviolet radiation caused a catastrophic effect upon the interior appointments. By rejecting nearly all of the U.V. radiation, Sunshield restored the harmonious balance to this room.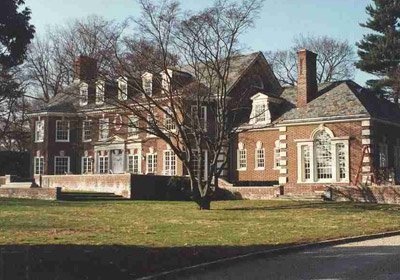 This magnificent home was plagued by excessive heat, glare, cold and fading. Sunshield's discreet coating addressed these issues, while maintaining the architectural integrity of the structure.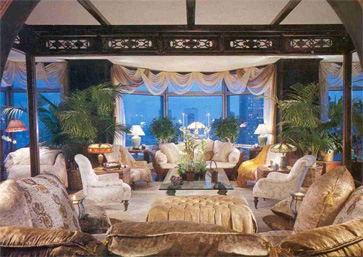 "This apartment is nothing but light. Even on a rainy day, you feel you can touch the sky", Goldie Hawn said about her home 54 floors up. Ms. Hawn selected Sunshield to protect her furnishings while maintaining the view from the floor to ceiling windows. (Architectural Digest, Oct. 2003, page 180)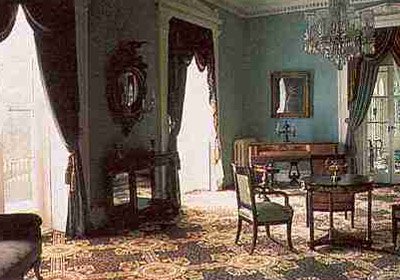 The 18th Century treasures in this beautiful Landmark museum have been safely preserved by Sunshield. Now their historic past, as well as their future, can be enjoyed by many generations to come.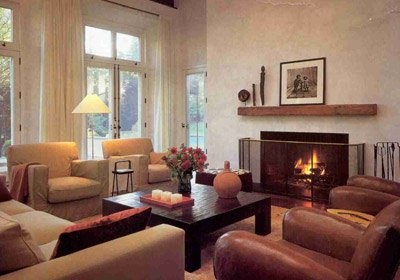 In this living area, African sculptural pieces and sleek mid-century European furnishings proved particularly sensitive to ultra-violet light. Sunshield prescribed a coating that prevented nearly all the U.V. radiation from reaching their surface.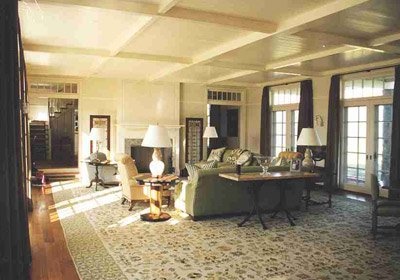 The rug in this living room is extremely rare and valuable. By working closely with one of the country's most prestigious design firms, Sunshield selected the proper coating offering a high-level of clarity matched with superior protection.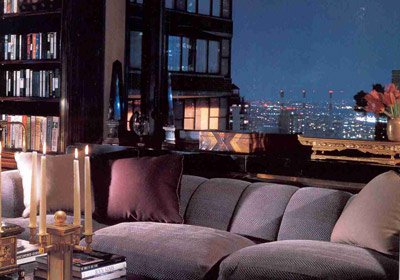 Solar deterioration of Brunschwig & Fils fabric and macassar ebony is kept to a minimum by Sunshield. The stunning evening view remains intact.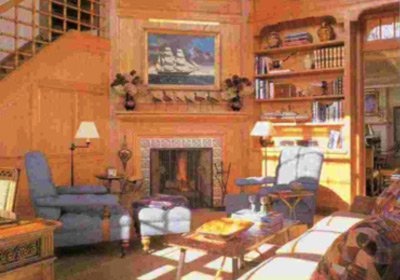 Functioning as both a library and sitting room for the master bedroom, this area contains 1850's antiques and delicate Schumacher fabrics. The sunlight falling upon these furnishings has had over 80% of its damaging energy removed by Sunshield, while preserving the beauty of the room. (Architectural Digest, July 2003, pgs. 164-170)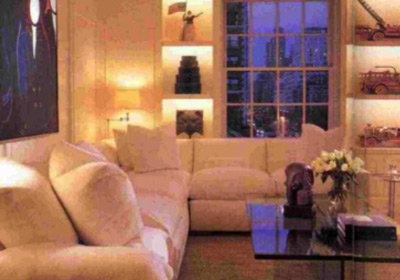 "Women in Navy", which was painted by the Lauren's daughter, overlooks the library. Parked on the shelves are circa 1920's Buddy "L" toy fire engines. Sunlight will cease to age these items due to our protective system. (Architectural Digest, Oct. 2003, pages 202-209)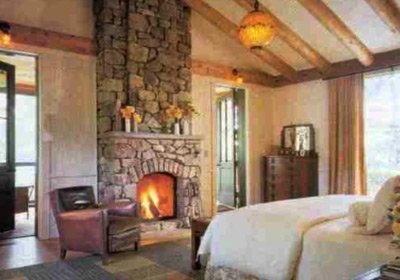 The Sunshield glazed doors and windows leading to the terrace serve to reduce intense summer heat while slowing heat loss during the colder months. (Architectural Digest, June 2003, pgs. 225-231)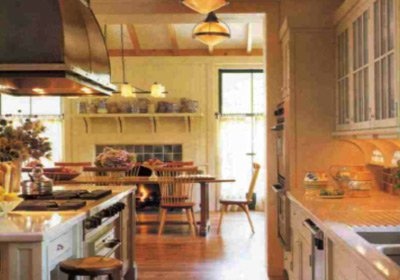 Kitchens receive quite a lot of abuse and this extraordinary one was no exception. The sunlight pouring through the sheer curtains provided enough energy to cause significant damage to the milk-painted cabinetry. The homeowners agreed that Sunshield was the perfect savior. (Architectural Digest, June 2003, pgs. 225-231)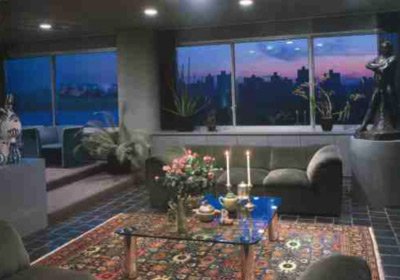 Solar radiation wreaked havoc on the furnishings and artwork housed in this room. The owners wanted maximum protection for their investments yet wished to preserve the glorious view of Manhattan's skyline. The definitive solution was provided by Sunshield's technology offering a superior solar barrier while leaving the beauty of the view intact.
A Few of Our Distinguished Clientele